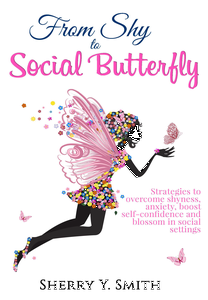 Book Details
Release Date: Tuesday, 03 April 2018
Number of Pages: 55
Publisher: Southern Paradise Publishing
From Shy To Social Butterfly

What is a Social Butterfly?
Do you know someone who is charismatic, confident, charming and considered a people person? Perhaps that description fits you. Those are just some of the traits of a Social Butterfly.
Even if you don't consider yourself a Social Butterfly, you certainly know someone who fits the bill. A Social Butterfly tends to enjoy socializing and meeting other people, he or she may be quick to speak out and give genuine compliments to others, and has an easy air of conversing with both friends and strangers.
A Social Butterfly generally has an extrovert personality: easy going, gregarious, friendly, and is often the life of the party. Charismatic is the middle name of a Social Butterfly. However, there are many that aren't as social as a butterfly, but may long to be just a bit more outgoing and comfortable in social settings. This book offers you strategies to boost your self confidence and blossom in social settings. Before you know it, you will be garnishing your own set of Social Butterfly wings.
As a child, I was quiet and reserved. I remember my grandmother saying to me often to just hold my tongue. I loved my grandmother dearly, and being a southern girl, we were definitely raised to respect our elders. Still, something deep down inside of me yearned to speak up, speak out, and have a voice.
No longer a young girl, and years in the making, I have blossomed from that shy little girl, morphing into my own right as a Social Butterfly. My longtime friend, Patricia Maye Brown, used a favorite nickname for me when we worked together, calling me a grasshopper. At social events, she said I would "just be having a good time, hopping from person to person (just like a grasshopper), chatting and enjoying myself."
I choose to think of my socializing as that of a butterfly, gracefully moving among the many conversations and participants at a professional social event or just a gathering with friends. It's so much fun and I honestly enjoy engaging in the different conversations with other folk and observing the body language of others – as it's often more about what's not said than what is said during a conversation. But hold tight, and I will talk about body language in Chapter 6.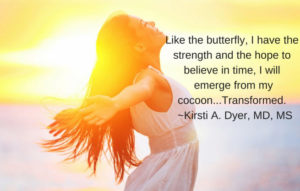 Save
Save
Save
Save
Save
Save
Save
Save
Save
Save